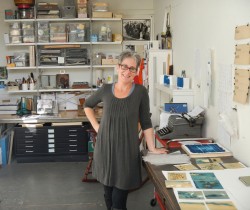 I am a portfolio consultant with three decades experience working with individuals to successfully complete an art portfolio for their applications to college, graduate school and art schools.  I have worked with students locally in the Boston area, and as far away as Kiev, Ukraine. Students I've worked with have been admitted to top tier art and architecture schools in the United States, and have received scholarships to compliment their admissions.
Through our work together, students develop work toward a portfolio to accompany their applications. When working with a college counselor, I coordinate with them, creating a comprehensive application process. I take a personal approach, with regular meetings, phone, skype and email communication.  I assess and provide feedback on artwork and directions to help students move forward. I provide guidance on all aspects of portfolio creation, including  artwork, documentation and written statements. At the end of our process, students have completed a portfolio to accompany their applications.
I look forward to helping you attain your goals.